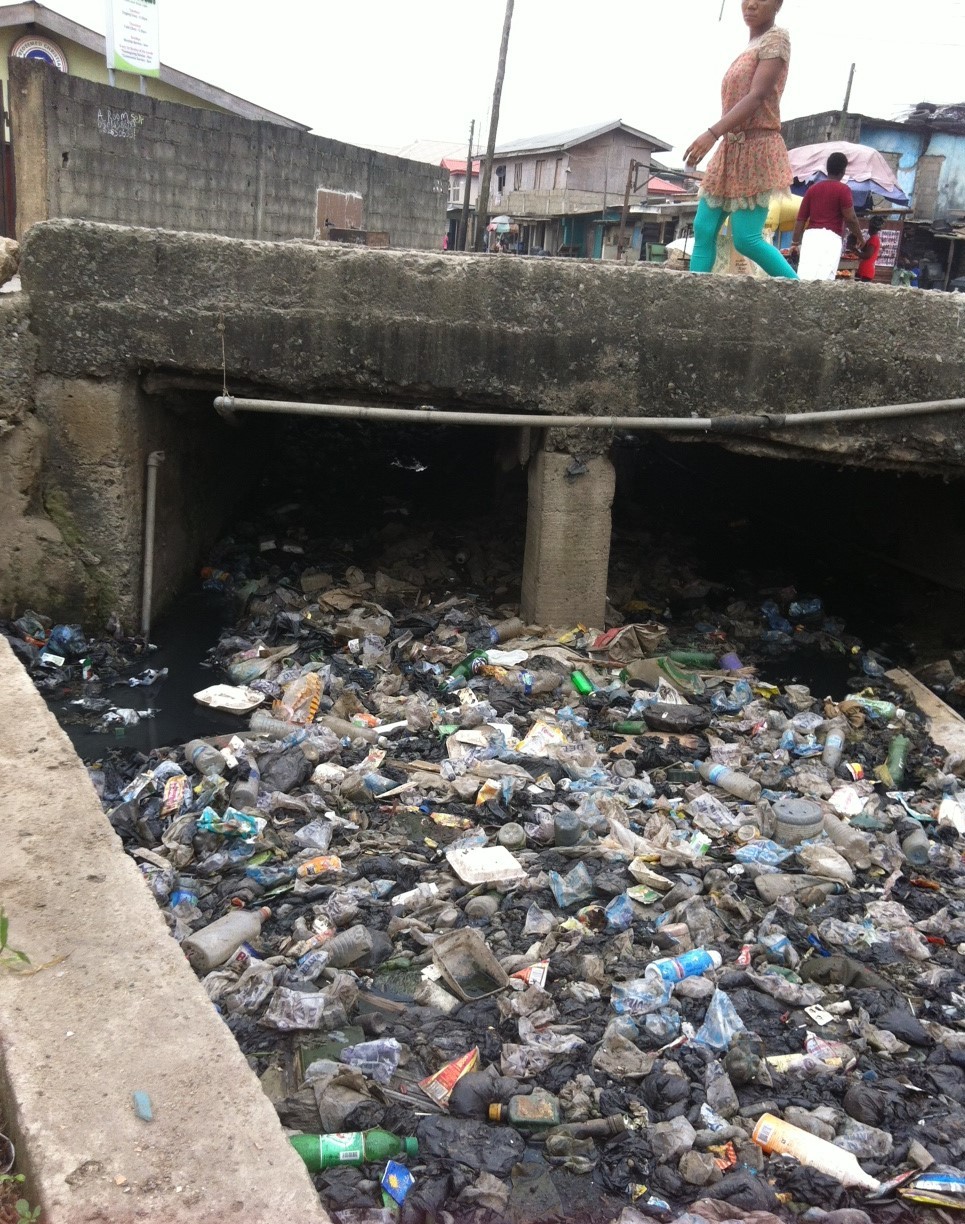 Disposable Bag Reduction
According to the Environmental Protection Agency (EPA) one trillion plastic bags are consumed worldwide each year. Every hour, approximately 200,000 plastic bags are land filled. Nigeria may use approximately 50 billion plastics bags annually. The mass consumption of plastics has created a plastic wasteland in our oceans. On average, 46,000 pieces of plastics are swirling in each square mile of our oceans. Great ocean current combines large amount of non-biodegradable wastes which have resulted into two swirling vortexes (almost twice the size of Nigeria) full of plastic trash. These vortexes did not exist 50 years ago.
The plastic bags that are not land filled become litter and are washed into bodies of water, lakes, rivers, ocean etc. where they threaten the lives of fish and other marine life.
A 2005 study found that almost 200 species of marine life are adversely affected by plastic bag pollution. Tens of thousands of whales, birds, seals, and turtles are killed annually from plastic bags pollution. Fish and wildlife mortalities are caused by:
• Strangulation
• Restricting mobility
• Disrupting digestion
Shoppers should be reminded to bring their own bags.
GGRC supports efforts to change consumer practices, phasing out disposable bag use, providing in-store recycling of plastic bags, promoting
reusable bags by prominently displaying reminders in and outside of stores. You can also help by contacting your elected officials to tell them you
support disposable bag reduction programs.
Retailers and consumers alike can play a meaningful role in this important effort. Anyone can begin a BYOB (Bring Your Own Bag) campaign in their community, which includes educating residents and partnering with law makers and corporate bodies to promote reusable and recycled paper bags, encourage people to reduce their dependence on plastic bags. Grocery stores should display signage like "BYOB"(bring your own bag) , shopping attendants to wear BYOB(bring your own bag) buttons or badges to help customers remember their bags and discounts maybe be given to customers for bringing their own bags. These policies when implemented can help change consumer culture.
How You Can Help
You can help reduce plastic bag pollution by remembering the three R's (RRR):
R EDUCE,
R EUSE
R ECYCLE.
Reduce- Go bagless: only use plastic bags when absolutely necessary or use recycled paper bags.
Reuse- Bring your own bag when going shopping: reusable bags are more durable and readily available to fit any style and need.
Recycle- Stop throwing away the plastic bags and utilize them for other purposes, or send them for recycling.
Previous Post
Greenhouse Pollution and the Dangers of Ocean Acidification
Next Post
Climate Change and Ozone Layer Erosion