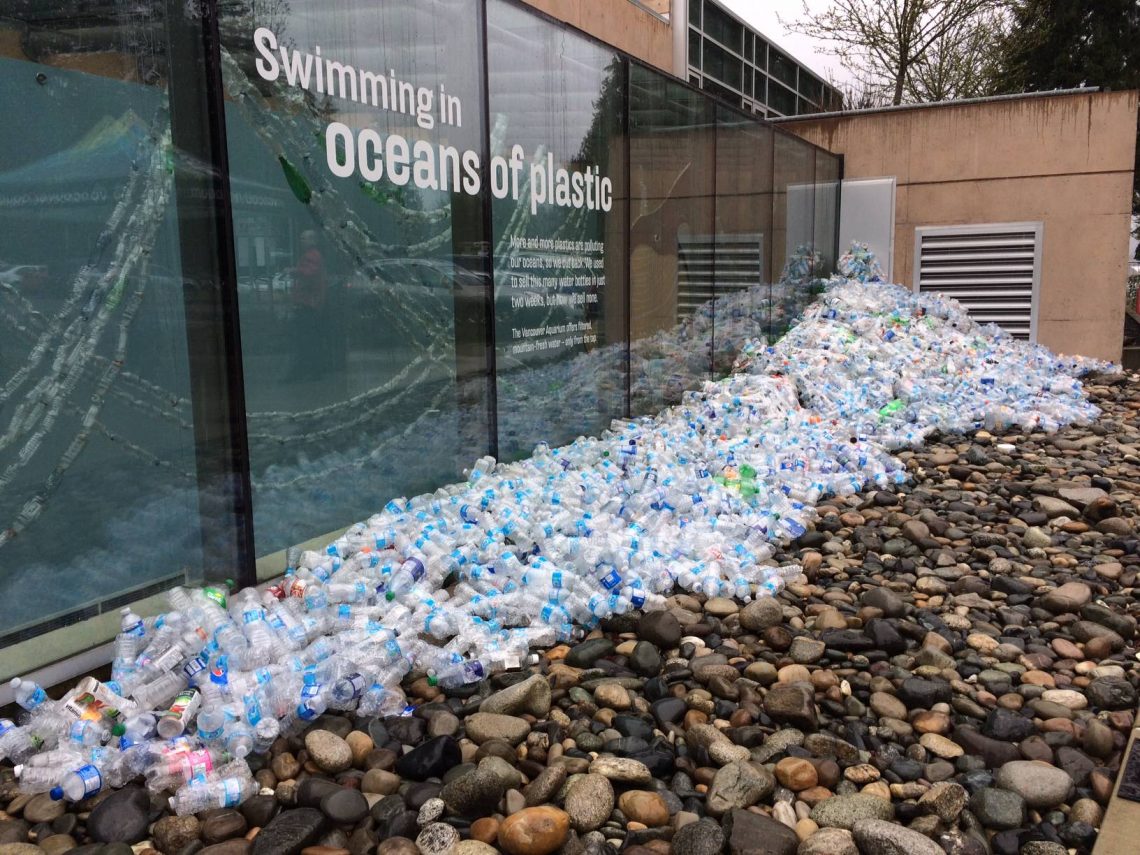 19 Aquariums Pledge to Fight Plastic Pollution, Ban Single-Use Plastic Bags and Straws
A collaboration of aquariums across the U.S. have launched a campaign Monday to reduce ocean and freshwater plastic pollution.
Notably, as of today, all 19 aquariums that belong to the Aquarium Conservation Partnership (ACP) have "eliminated" plastic straws and single-use carryout plastic bags at their facilities.
Some of the biggest aquariums in the country are part of the ACP's "In Our Hands" effort, including the National Aquarium in Baltimore, Shedd Aquarium in Chicago, Boston's New England Aquarium and the Monterey Bay Aquarium in California. The 19 aquariums of the ACP span 16 states and count 20 million visitors each year.
Other anti-plastic goals of the In Our Hands campaign include:
Significantly reduce or eliminate plastic beverage bottles by December 2020
Showcase innovative alternatives to single-use plastic in their facilities (such as reusable bags, paper straws, reusable water bottles and water refilling stations)
More than 8 million tons of plastic enters our oceans each year, causing extensive damage to marine life. Freshwater sources such as lakes and rivers have also seen significant levels of plastic trash.
"Approximately 22 million pounds of plastic flows into the Great Lakes each year—in Lake Michigan alone, it is equivalent to 100 Olympic-sized swimming pools filled with bottles," said Shedd Aquarium President and CEO Dr. Bridget Coughlin. "Small actions can turn into big solutions, and we believe the 24 million people in the United States who rely on this beautiful, massive resource for their drinking water, jobs and livelihoods want to be part of that wave of change. We look forward to working together in these commitments."
A major part of the effort is to encourage aquarium vendors and visitors to reduce their plastic footprint.
"As leaders in aquatic conservation, aquariums are expected to walk their talk, and that's exactly what this partnership is meant to do," said National Aquarium CEO John Racanelli. "We are uniquely qualified to set an example for others—in reducing our plastic footprint, encouraging sustainable operating practices, and inspiring hope in a public that is hungry to be part of the solution. We're right where we should be."
The aquariums will also continue pushing for policy changes at the local, state and national level to reduce the flow of plastic pollution into our waters. For instance, in 2016, Monterey Bay Aquarium urged Californians to vote yes on Proposition 67 to uphold the state's ban on single-use plastic carryout bags.
"By using our voice with visitors our and in our communities, our collective buying power and our relationships with our vendors, we can make a big difference on a pressing issue that threatens the health of wildlife in the ocean, lakes and rivers," said Monterey's Executive Director Julie Packard. "The solution to plastic pollution is in our hands."
Culled: Lorraine Chow (EcoWatch)
Previous Post
1 Million Plastic Bottles Bought Every Minute, That's Nearly 20,000 Every Second
Next Post
Plastics Leave Permanent Indestructible Legacy